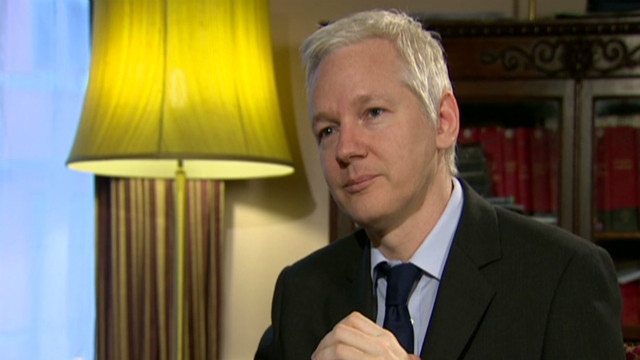 London (CNN) -- Four months holed up in the Ecuadorian Embassy in London has been "a little like living in a space station" but beats prison, fugitive WikiLeaks founder Julian Assange said Thursday.
Assange sought refuge in the embassy in June, after losing a court battle against extradition to Sweden. Since then, he has been living in a single room with a frosted-glass window while the business of the diplomatic mission goes on around him.
"It's a little like living in a space station, because there's no natural light and you've got to make all your own stuff. You can't go out to shops and so on," Assange told CNN in an interview Thursday. "But I have been in solitary confinement. I know what life is like for prisoners. It's a lot better than it is for prisoners."