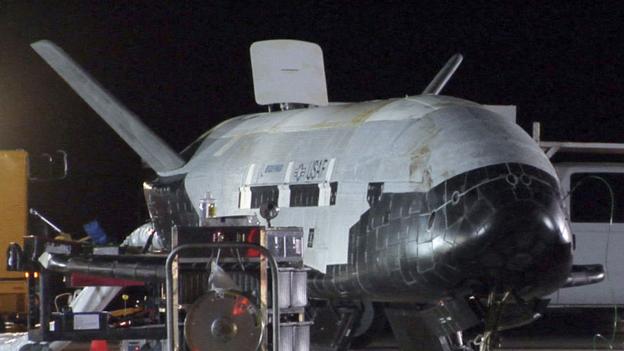 The X-37B Orbital Test Vehicle is a US Air Force unmanned, space plane whose purpose is shrouded by secrecy.
As the US Air Force prepares for the third launch of its mysterious X-37B vehicle, BBC Future looks at what is known about the classified project.
In the early morning of 16 June, 2012, a top secret spaceplane made a picture perfect landing at the Vandenberg Air Force Base in California. To those unfamiliar with the vehicle, it might have looked roughly similar to the US space shuttle, the manned spacecraft that shuttled astronauts into space for two decades.
For the rest of the story: http://www.bbc.com/future/story/20121123-secrets-of-us-military-spaceplane