Papacy used offshore tax havens to create £500m international portfolio, featuring real estate in UK, France and Switzerland.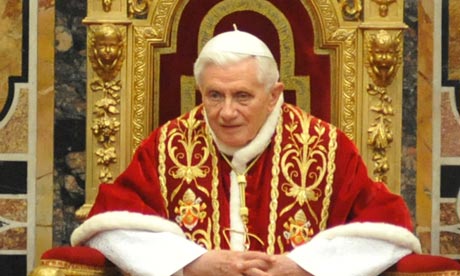 Behind Pope Benedict XVI is a porfolio of property that includes commercial premises on London's New Bond Street. Photograph: Alessandra Benedetti/Corbis

Few passing London tourists would ever guess that the premises of Bulgari, the upmarket jewellers in New Bond Street, had anything to do with the pope. Nor indeed the nearby headquarters of the wealthy investment bank Altium Capital, on the corner of St James's Square and Pall Mall.

But these office blocks in one of London's most expensive districts are part of a surprising secret commercial property empire owned by the Vatican.
For the rest of the story: http://www.guardian.co.uk/world/2013/jan/21/vatican-secret-property-empire-mussolini