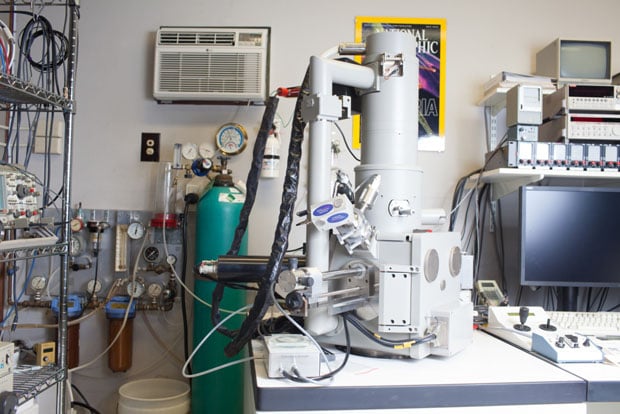 David Scharf is a basement pioneer in the art of making some of the world's smallest things appear huge.

Scharf started tinkering with electron microscopes after hours in a lab where he worked as an electronics engineer in the 1970s.
Back then, most electron microscope photographers took out-of-focus photos of dead and dusty specimens. Their tiny subjects had to be coated in gold or platinum for the microscope to see them.
Scharf realized that living subjects could be photographed without a coating and pioneered a new technique that allowed him to take photos of the unseen world while it was still breathing.
This technique quickly catapulted him on to the pages of TIME, National Geographic and Newsweek.
Today, Scharf operates out of his Echo Park home where he's creates images and movies of organisms like jumping spiders and honeybees during his nightly sessions.
For the rest of the story: http://petapixel.com/2013/05/07/inside-the-lab-of-an-electron-microscope-photographer/