The battle for control of cyberspace is turning nasty, with young hackers, pirates and activists facing long prison sentences. We report from the frontline.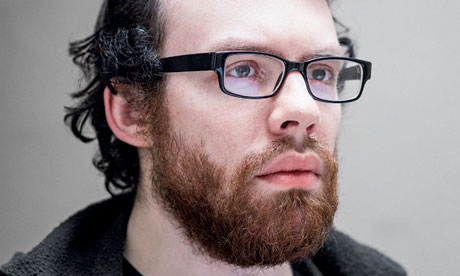 A short, handsome man bounces outside the colossal courthouse on Walnut Street, Newark, New Jersey. He's doing it to keep warm – it is freezing today – and also because he's fired up. His name is Andrew Auernheimer, but he's known across the internet as "weev". His 20 or so friends are young and pale, as if they spend too much time indoors. One, a good-looking woman, starts crying.
"I'll miss you, darling," he says, hugging her. "Don't cry on me now. It's all right."
Today is Andrew's sentencing. He has about an hour of freedom left. "Let's read some Keats," he announces. He opens his tablet: "'Poets and fanatics will be known…'" Ten minutes later: "I'm going inside. Let's roll."
Now we're in the elevator. I hear his girlfriend say, "As Bill Hicks said, 'Hitler had the right idea. He was just an underachiever.'" Then she adds, "I'm being facetious. You should not kill anyone."
For the rest of the story: http://www.guardian.co.uk/technology/2013/may/04/security-alert-war-in-cyberspace