Why do so many European countries still have monarchs?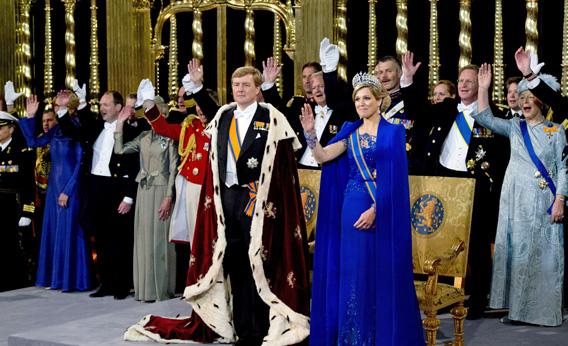 Queen Beatrix of the Netherlands abdicated on Tuesday, making way for her son Willem-Alexander to become the first Dutch king in more than a century. European monarchs are largely powerless. Why do so many countries keep them around?
Because breaking up is hard to do. When asked whether they want to keep their monarchies, large majorities of Europeans answer "yes." Around 80 percent of Dutch subjects want the royal family to stick around, and about the same proportion of U.K. citizens favor Queen Elizabeth II. But there's a quirk in the polling data: Fewer than 1 in 4 Britons think the monarchy will actually last another century. This suggests that Europeans envision a future without kings and queens but don't personally want to undertake the national convulsion that might accompany the change. Although monarchs these days are more likely to be voted out rather than guillotined or shot, overthrowing a monarch is an act of revolution, and Europeans have long since lost their taste for sudden political change. Countries historically only overthrow monarchies after a major crisis makes the system untenable. Kaiser Wilhelm, for example, was blamed for Germany's defeat in World War I. Italy's House of Savoy was overthrown for tolerating Mussolini, after a contentious national referendum.