A time-honored tradition in the U.S. military, contingency plans have been drawn up for the defense against, and invasion of, most major military powers. In fact, in response to recent events on the Korean peninsula, the U.S. and South Korea recently signed on to such a plan. One of the most interesting episodes in this rich history of preparing for things that will probably never happen came when Uncle Sam planned to invade Johnny Canuck.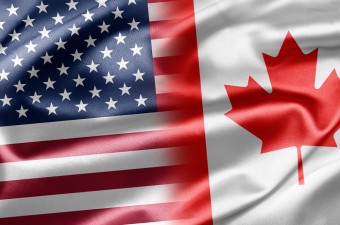 Early Planning
In the years leading up to World War II, beginning in fact in the 1920s, the army began planning for wars with a variety of countries, designating each plan by a different color: Germany (black), Japan (orange), Mexico (green) and England (red); as a dominion of Great Britain, Canada (crimson) was presumed to be loyal to England, and thus was included in the plan against a supposed British invasion (not to be confused with that of the 1960s).
The paranoid U.S. military strategists who devised War Plan Red believed that if the Britain and America were to battle again, it would begin from a trade dispute. Whatever the cause, army planners anticipated that any war with England would be prolonged, not only because of British and Canadian tenacity, but also from the fact that Britain could draw manpower and resources from its empire, including at that time Australia, Hong Kong, India, Kenya, New Zealand, Nigeria, Palestine, South Africa and Sudan.
For the rest of the story: http://www.todayifoundout.com/index.php/2013/07/the-u-s-plan-to-invade-canada-war-plan-red/?utm_source=feedburner&utm_medium=feed&utm_campaign=Feed%3A+TodayIFoundOut+%28Today+I+Found+Out%29