Despite the success of the Large Hadron Collider, evidence for the follow-up theory – supersymmetry – has proved elusive.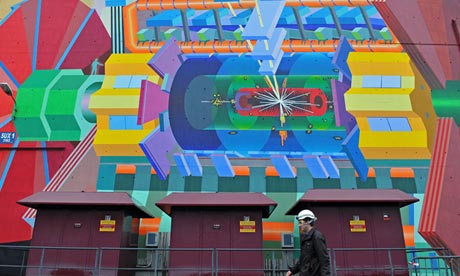 Champagne corks flew in physics labs around the world at this vindication of quantum field theory, which had been more than 80 years and dozens of Nobel prizes in the making.
Inevitably, a hangover followed. The leading idea for how to push physics beyond the Standard Model – and explain the many remaining mysteries of the universe – is looking shaky. Thousands of physicists have spent their career carefully constructing the theory, called supersymmetry. It has taken almost four decades. But, so far, the most powerful particle accelerator ever built – the Large Hadron Collider (LHC) at Cern, near Geneva – has not found any hard evidence to back up the theory.
For the rest of the story: http://www.theguardian.com/science/2013/aug/06/higgs-boson-physics-hits-buffers-discovery