The wording of Section 215 of the Patriot Act was modified at the last minute in 2005.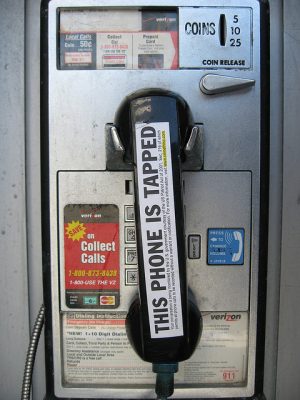 Defenders of the National Security Agency's controversial call records program, which vacuums up Americans' phone logs in bulk, like to remind us that the Patriot Act power to collect "business records" has been ratified by large majorities in Congress. Yet a compromise sharply limiting that authority, strongly endorsed by then-Senator Barack Obama, was unanimously approved by the Senate way back in 2005—until a sneaky last-minute change turned the limits on their head.
Passed in haste mere weeks after the terrorist attacks of September 11, several provisions of the Patriot Act—including Section 215, which allows the government to obtain business records with an order from a secret court—included built-in expiration dates. When the time came to reauthorize those provisions in the summer of 2005, a bipartisan group of legislators—including Dick Durbin, Larry Craig, John Sununu, and Lisa Murkowski—hammered out a compromise aimed at ensuring that Section 215 could only be used for records that had some concrete connection to a suspected spy or terrorist.
For the rest of the story: http://arstechnica.com/tech-policy/2013/08/the-sneaky-switch-that-set-the-stage-for-the-nsas-call-records-program/