Molten sphere could give clues to planetary mass

Researchers at the Massachusetts Institute of Technology have discovered a new, Earth-sized exoplanet for which orbiting its star is literally all in a day's work.
The newly discovered planet, dubbed Kepler 78b, completes one full revolution around its star in just 8.5 hours – fast enough that by the time you clock in at the office and clock out again, another solar year will have passed for Kepler 78b.
To achieve this rapid orbital period, the planet revolves around its star at a distance 40 times closer than Mercury is to our sun.
As you can imagine, that means it's hot on Kepler 78b. The MIT astroboffins led by associate professor Josh Winn reckon its surface temperature could reach as high as 3,000 Kelvin, compared to around 700 Kelvin for the hottest parts of Mercury.
But that isn't even the most interesting thing about this newly discovered world. According to a press release from MIT, Kepler 78b marks the first time that scientists have been able to observe light emanating from an exoplanet so small.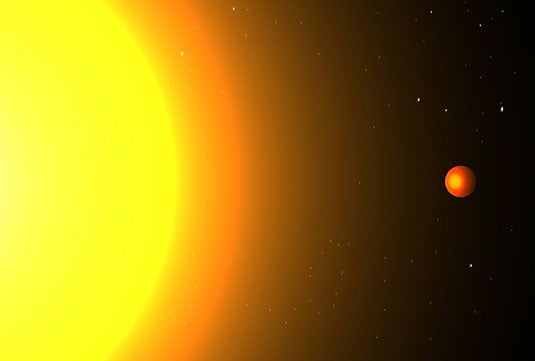 For the rest of the story: http://www.theregister.co.uk/2013/08/19/kepler_78b_fast_orbit/