In 2022 four astronauts, picked from tens of thousands of applicants, will jet off on a one-way mission to Mars as part of the world's most expensive reality TV show. Meet some of the applicants hoping to make history.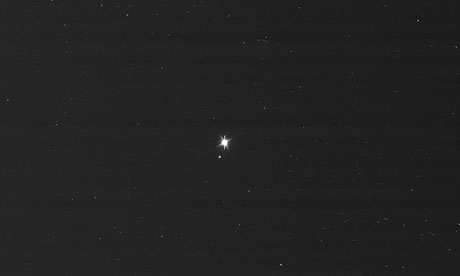 This image of Earth and the moon was taken by Nasa's Cassini spacecraft on 19 July 2013.
The £4bn project, founded in 2010 by engineer Bas Lansdorp, is set to recoup its costs by selling the broadcasting rights to the mission.
"The biggest media event in the world," said Paul Römer, the co-creator of Big Brother and ambassador of the project, on the Mars One website. "Reality meets talent show with no ending and the whole world watching. Now there's a good pitch."
But the mission has been met by more than its fair share of sceptics. Funding issues, technological hurdles as well as the psychological challenges the astronauts will come up against have all come under scrutiny.
As 22-year-old hopeful Thomas Eccles points out, "can you imagine how deranged and unstable I would eventually become? That would make for some impressive TV gold. But having 'been to Mars' on your CV has got to be pretty impressive, right?"
For the rest of the story: http://www.theguardian.com/science/2013/sep/10/mars-one-mission-space-travel-applicants