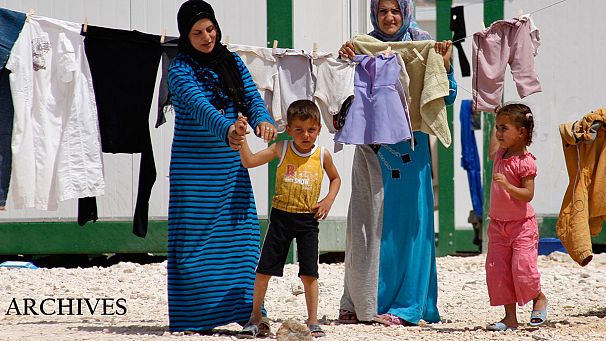 This striking image from the Syria-Jordan border was much-shared and commented upon, on February 17, after it was tweeted by CNN Anchor Hala Gorani. According to her tweet, the boy was found "crossing the desert alone after being separated from family fleeing Syria".
Gorani followed up, 30 minutes later, with the news that little Marwan had been reunited with his family.
A member of the Open Newsroom community on Google+ asked us to check the image out. We didn't doubt that it was a genuine photograph, but wanted to know more about the context.
In a subsequent tweet, Gorani credited the UNHCR's representative in Jordan, Andrew Harper, who posted the image 24 hours beforehand, stating that Marwan had been "temporarily separated from this family".
For the rest of the story: http://www.euronews.com/2014/02/17/four-year-old-fleeing-syria-found-alone-in-the-desert-report/