Today, people are living in slavery in countries all around the world. Slavery is hidden away in factories, on farms, and behind closed doors, in homes and other places in the cities and towns of the world's richest and poorest nations. But with the power of a worldwide movement, social networks, and technologies, we can expose these hidden crimes – so that ours is the last generation that needs to fight the trade in human lives.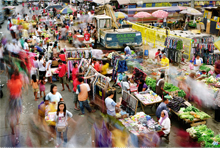 Slavery is illegal in almost every nation on earth but slavery still exists everywhere.
No matter where you are, it's close to home. Modern slavery affects people in the world's richest and the world's poorest countries, within borders and across borders. Slavery can trap thousands in one place – like mines and factories – or happen at a small scale, where a single girl is trapped in a stranger's home and forced to work without pay. Source: U.S. State Department
It is estimated that at least 29.8 million people are forced to live in slavery around the world today.
Many people think slavery was abolished years ago. But there are more people living in slavery today than the total number of people taken from Africa to America in the vast trans-Atlantic slave trade between the 17th and 19th centuries. And even a single person is one person too many. Source: Global Slavery Index 2013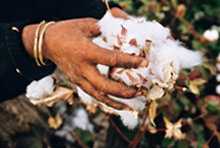 The victims of slavery can be as young as five or six years old.
For the rest of the story: http://www.walkfree.org/modern-slavery/learn/?utm_source=outbrain&utm_medium=cpc&utm_content=Slavery+hidden+in+our+products&utm_campaign=Slavery+Learn#