Facial recognition technology is being used by companies such as Tesco, Google and Facebook, and it has huge potential for security. Concerned? It may be too late to opt out…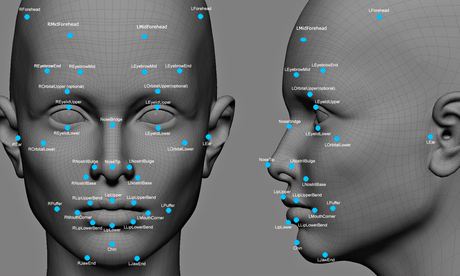 Since the ability to recognise faces has long been a benchmark for artificial intelligence, developments such as Facebook's "DeepFace" technology (yes, that's what it called it) raise big questions about the power of today's facial recognition tools and what these mean for the future.
Facebook is not the only tech company interested in facial recognition. A patent published by Apple in March shows how the Cupertino company has investigated the possibility of using facial recognition as a security measure for unlocking its devices – identifying yourself to your iPhone could one day be as easy as snapping a quick selfie.
Google has also invested heavily in the field. Much of Google's interest in facial recognition revolves around the possibilities offered by image search, with the search leviathan hoping to find more intelligent ways to sort through the billions of photos that exist online. Since Google, like Facebook wants to understand its users, it makes perfect sense that the idea of piecing together your life history through public images would be of interest, although users who uploaded images without realising they could be mined in this manner might be less impressed when they end up with social media profiles they never asked for.
For the rest of the story: http://www.theguardian.com/technology/2014/may/04/facial-recognition-technology-identity-tesco-ethical-issues