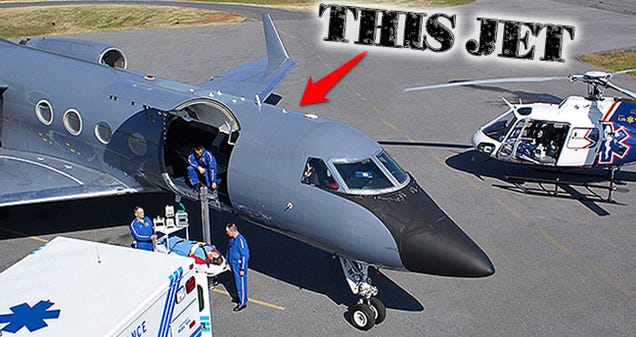 How do you pack two patients that are infected with one of the world's deadliest viruses into a pressurized aluminum tube that is filled with healthy care takers and pilots for 12 hours and not get almost everyone infected in the process? You use this old ex-Royal Danish Air Force Gulfstream III that is highly modified to convey very ill people over very long distances.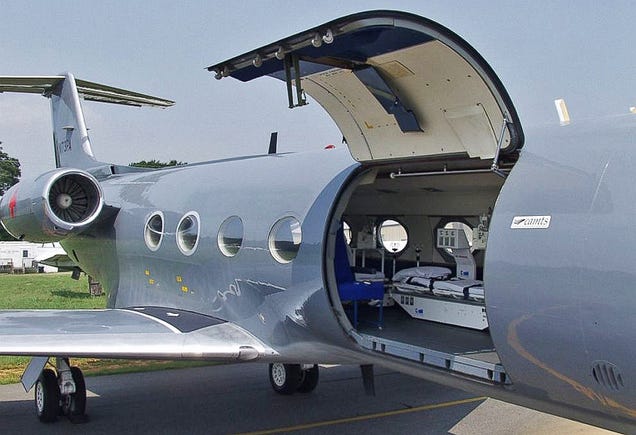 N173PA looks like it belongs to the military, in fact the USAF and USMC have an almost identical paint job on some of their C-20 aircraft, and like N173PA, some of them also feature a massive clam-shell cargo door as well. This 32 year old Gulfstream III was once owned and operated by the Royal Danish Air Force and wore the military tailcode 'F-313' at the time. The jet still retains her original Royal Danish Air Force livery, minus the government titles and insignia of course.
'F-313' was sold to U.S. military air support provider Phoenix Air in January of 2005. Phoenix Air is well known for providing adversary support and electronic warfare training to the DoD. With their massive fleet of tiger-striped Learjets being forward based near key U.S. Naval installation, they can often be seen lugging electronic warfare pods and anti-ship missile emitter simulators.
These jets fly attack profiles on U.S. Navy ships and air defense units, mimicking the tactics and technologies of America's potential enemies. In addition to their Learjet fleet, Phoenix Air has two nearly identical Gulfstream IIIs intercontinental business jets, which are used for rapid cargo transport and air ambulance duties.
For the rest of the story: http://foxtrotalpha.jalopnik.com/this-amazing-jet-will-transport-ebola-victims-from-afri-1614420685/all