When Eric Witzke was having a backyard pond dug in November, the Michigan homeowner didn't expect to see much else but dirt at the bottom of the hole.
Then he caught a glimpse of finds he never bargained for.
"It was amazing to see these bones and see the size of these bones coming up out of the ground," Witzke told WWMT-TV.
Contractor Daniel LaPoint Jr., Witzke's neighbor, immediately jumped down from his excavator after taking a gander at a huge rib bone protruding from the earth.
"It was just something different," he told the Lansing State Journal. "I automatically assumed dinosaur. That's what popped into my head."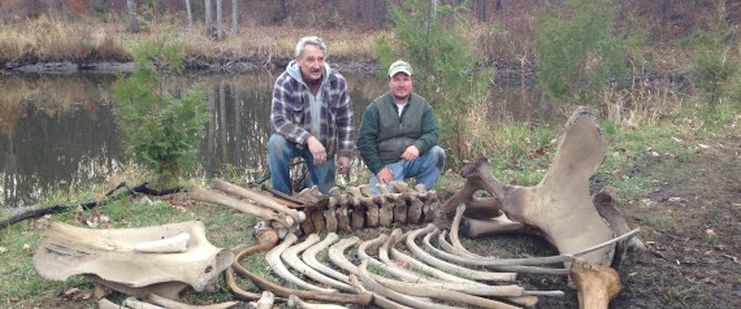 A total of 42 bones later and a visit by an expert from the University of Michigan confirmed what creature once made everyday use of the bones: a 37-year-old male mastodon that roamed the land around the Bellevue Township property between 10,000 to 14,000 years ago.
"You stop and think, 'They were walking around here,'" Witzke told WWMT.
For the rest of the story: http://www.theblaze.com/stories/2015/01/14/he-was-having-a-pond-dug-in-his-backyard-when-he-stumbled-on-the-gigantic-remains-of-something-prehistoric/